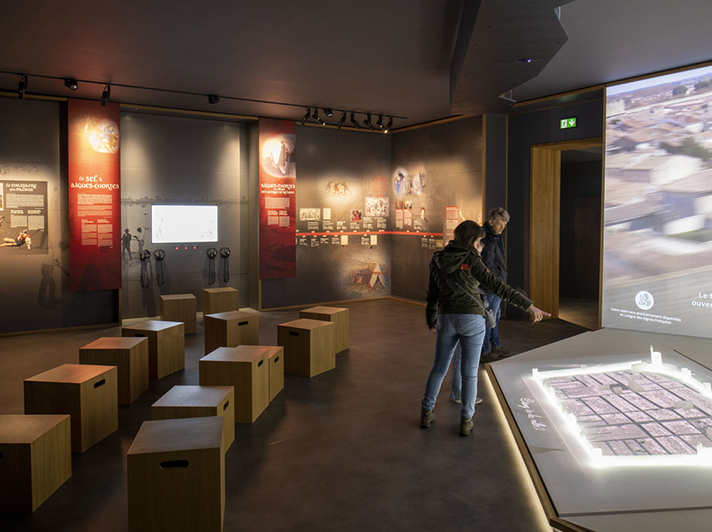 The self-guided tour
Explore the fortified enclosure with its 15 towers, offering an exceptional panorama of the town and the spectacular saltworks! A mediation area at the start of the tour gives you an insight into the history of the monument.
Info
Visit documents in 6 languages (French, English, German, Italian, Spanish, Dutch) and a game booklet for children are available free of charge at reception. Approximate length of self-guided tour: 1h45 to 2h.
Buy your ticket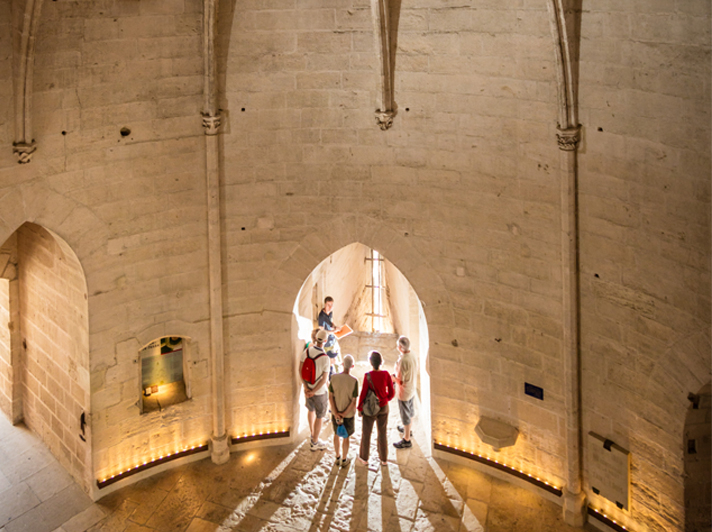 Guided tour of the Constance Tower
A friendly, relaxed stroll to discover the architecture and history of Aigues-Mortes. An unforgettable experience!
Info
Tour included in admission ticket. 4 visits per day, subject to availability. Information on arrival at ticket office. Duration: approx. 1 hour. Flash tours lasting 30 minutes are also available in season.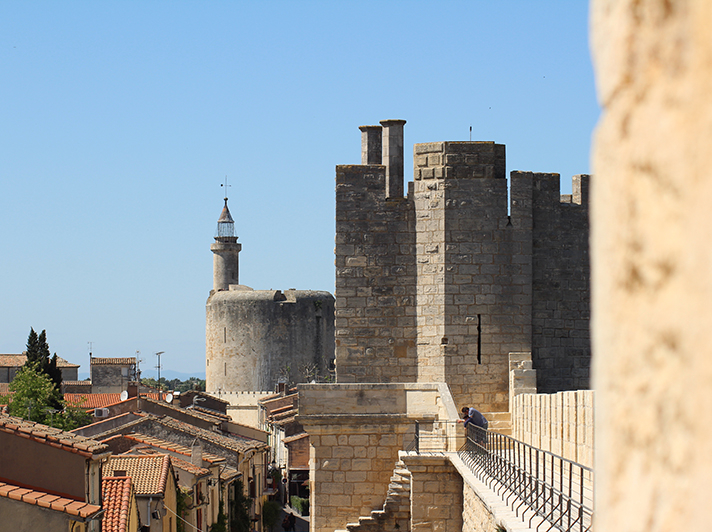 The audioguide tour
Our audioguide will accompany your visit and provide you with all the keys to understanding the history of the monument and the town. Ideal for a well-documented family stroll at your own pace.
Info
Length of audio tour: 1h45. Price: €3.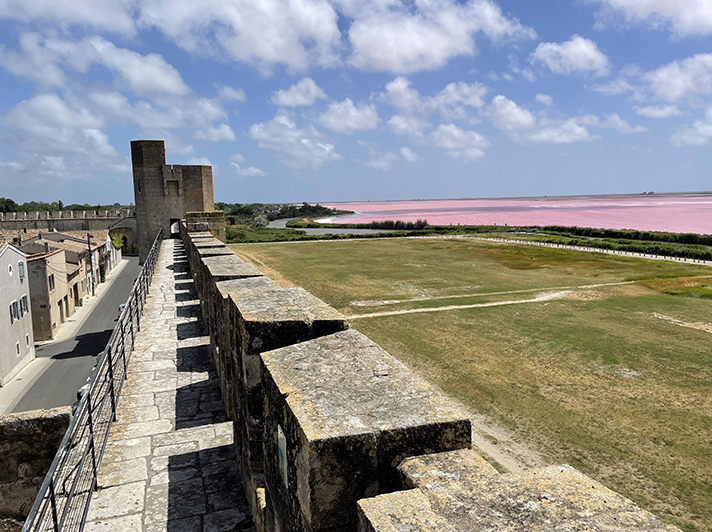 Themed tours and events for families
During the school vacations, families can enjoy interactive tours of the Tour de Constance, the Cour d'Honneur and the ramparts. In costume, children will be transported back to the Middle Ages!
Info
Duration of themed tours: 1h30. Special rates apply. Reservations required.
See the agenda
To prepare or deepen your visit